Welcome
Are you looking for an exotic buxom blonde companion in Philadelphia? Does a refreshing sensual massage complete your day? Or perhaps a breathtaking fetish & fantasy fulfilment will calm your curiosity? Is a virtual vixen companion your only desire? Lastly, are you a mature, refined gentleman in search of a confidante or chaperone, that travels to your destination?

Discover an elegant adventurous woman seasoned in attending to your various needs. You are invited to indulge in my fascinating world of absolute relaxation... and erotic escape with your discrete consultant into the "Many Shades Of Marisol".

The Many Shades Of Marisol
Are you a traveling businessman or local resident seeking an exotic, full figured confidante? Have you searched for a trustworthy yet reliable visit on a regular basis for massage therapy? Would you like something more thrilling? Do you wish to explore the kinky world of fetish & fantasy? If so, I am glad that you have found me, as I launch your erotic escape as your discrete consultant into "The Many Shades of Marisol".
I am the perfect companion regardless of your interest. For one, I am all natural and a seasoned sensualist. Secondly I am adept at taking care of a multitude of needs. My unique energy is electrifying. I am a bold and beautiful blend of French and Dominican descent. Personally, I enjoy engaging in intimate conversation with older refined gentlemen who appreciate the company of a woman. Most importantly, I am open minded to explore new ideas, while living for the moment!
My base is near the King of Prussia area in PA and I travel upon request.
Rest assured, our encounter will evolve to an unforgettable experience. In all I am a bold, buxom adventure, defining your escape as your discrete consultant into "The Many Shades of Marisol".
Always Safe & Discrete. Pre-Screening Applies.
Enjoy
Your Discrete Consultant
"The Many Shades of Marisol"
Ms Marisol Maybach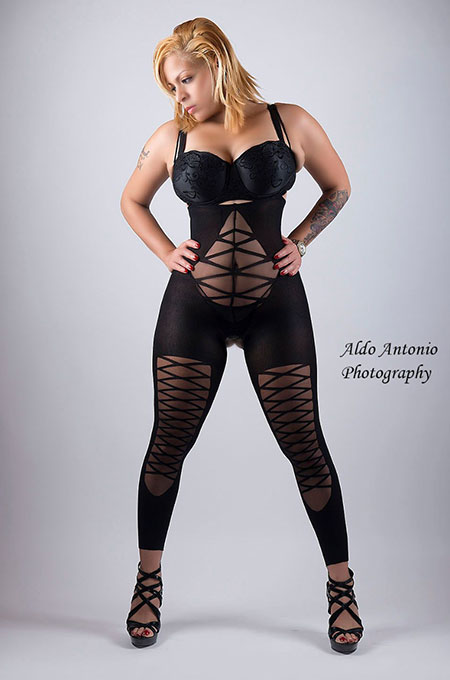 Experience The Many Shades of Marisol
The Sensual Massage Experience

I am a seasoned sensualist who's well versed in a multitude desires. In fact, I have the practiced Sensual Massage, Fetish & Fantasy for a duration as my niche. Usually, my attire could be an alluring little dress, a dark body suit or thigh high ensemble of opaque or lace. By special request, I can provide outfits and equipment.
Can you imagine having a sensual massage in a warm upscale ambiance, dark with candle lite, burning a sweet aroma?
Prepare for oiled slippery dangerous curves brush against your body. Relax your eyes while my soft multiplying strokes release your tight muscles swaying you into ecstasy.
The Companionship Experience
How does it feel when you spend time with a special someone, who makes you feel like no one in the world exists but you? Do you appreciate good conversation, a funny sense of humor, a naughty, playful side that will tease your senses? Then you've found the right gal. I enjoy nights on the town, good dinners, a show, sharing stories (nice and naughty ones), and exploring each other's appetites within cozy, warm environments. What are you waiting for? I am the date you've been longing for!
Love to travel? So do I. I even enjoy planning trips, so think of me as your sexy friend/naughty travel agent. Let me plan our trip for us, while you take care of business and your busy schedule, I'll set up our escape and adventure!
The BDSM Goddess Experience
As, your Exotic Curvy Goddess the rewards are extreme with harsh sensual pleasure for the loyal and obedient. Expect dominant sensual punishment with a harness attached with a device. Other forms of sensual punishment are toys forced with the restraints of lingerie. While covered in oil, I perform body worship on subs with smothering and body slide tease and denial. Have a foot fetish? I allow sucking my toes, licking the bottom of my shoes and trampling. By request of the disobedient, the humiliation of slapping, punching, kicking and water sports is delivered. It's a fact my voice is soft and raspy, I am told I am alluring and beautiful women who is stern posing a strong hand. My reviews along with photos are verified on reputable sites. Don't be shy all of your secrets are safe under my monarchy of greatness.
Tribute/Donation
Modeling Companionship Sensual Massage Fetish & Fantasy
1 Hour ... 400


90 Min ... 700


2 Hour ... 1000


3 Hour ... 1,500


4 Hour ... 2,000

Full Day/6 Hour.. 3,000
Overnight/12 Hour .. 4,000
Note: Sessions over 3hrs must include refreshment such as breakfast, lunch or dinner.
Virtual GFE
Online | Text | Call
http://cash.app/$HWessentials

Naughty Phone Consultation


Talk or TExT 30 Minutes ... 50

Custom Video (Non Scripted) ... 100


Photo Set (5 Naughty Photos) ... 100

(1 for 20 )
Lingerie ... 50


Gifts are always appreciated
http://luxylist.it/thediscreteconsultant

Visuals
Please enjoy a selection of images from my latest photo shoots!
Schedule
Stay up to date with my up and coming tours and latest availability. To be announced!
Availability This Week:
Base King of Prussia, PA Philadelphia Airport Center City, Plymouth Meeting Travel Upon Req. to Surrounding Areas:
Tour Schedule: Pre-Screen In Advance/ Non-Refundable Cancelation Deposit REQUIRED:


Manhattan, NYC 8/8 -10
Westchester, NYC 8/15 - 17
Hartford, CT. 8/22 - 24
Fort Lauderdale, FL 8/29 - 10/1
If you don't see your city on the list and you would like to meet. Perhaps you should consider sponsoring a tour. Ask for details. Let's arrange something soon!

Travel Upon Request
PA| NJ | NYC | FL | DC | Vegas |CA
Reservations
Pre-Screening
To arrange an encounter please contact me in advance. I require the booking information to be complete, including the cancellation deposit to reserve an encounter confirmed via Cashapp. The form below may be completed or send the questionnaire directly via email.
Consultantdiscrete@protonmail.com

I ask all new friends to provide me with information for screening, and once we get passed that, we can plan an appointment :)

In the meantime please provide me with the following. Only 35 and older are acceptable.
Below are my screening options:
1. If you are a member of P411, please send me a private message via P411 to my profile:
https://preferred411.com/P142284
2. Regardless, if you provide 1 you are required to provide with the following:
- Work Email: Which Must be Confirmed or LinkedIn with photo
- Phone:
- LinkedIn Profile(500 Recent Connections):
- Day/Time:
- Details:
- Photo Holding State Driver's License
You have my assurance that all personal information will be deleted upon successfully screening you, as your privacy is important to me (as is my safety).
Also, please make sure you review my website for more information, including modeling rates, so that you may let me know which modeling package suits you the best.
I look forward to hearing back from you!!
Truly yours,
Ms Marisol
Launch Booking Form